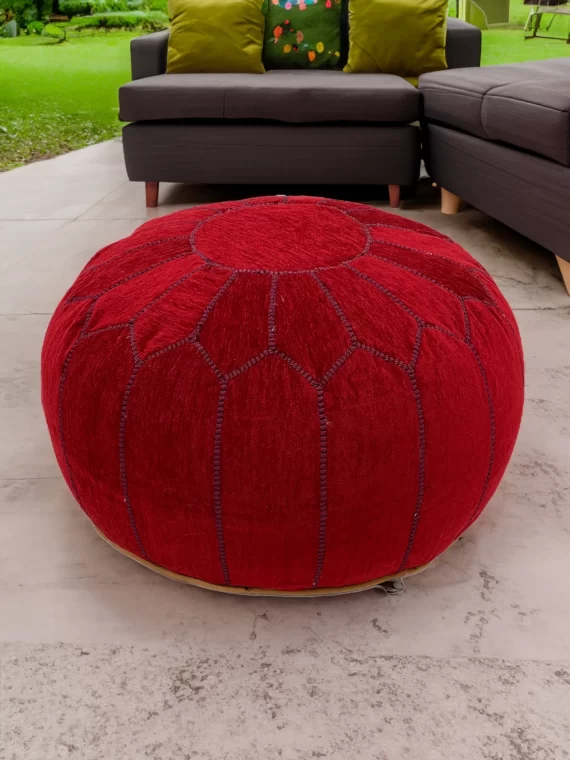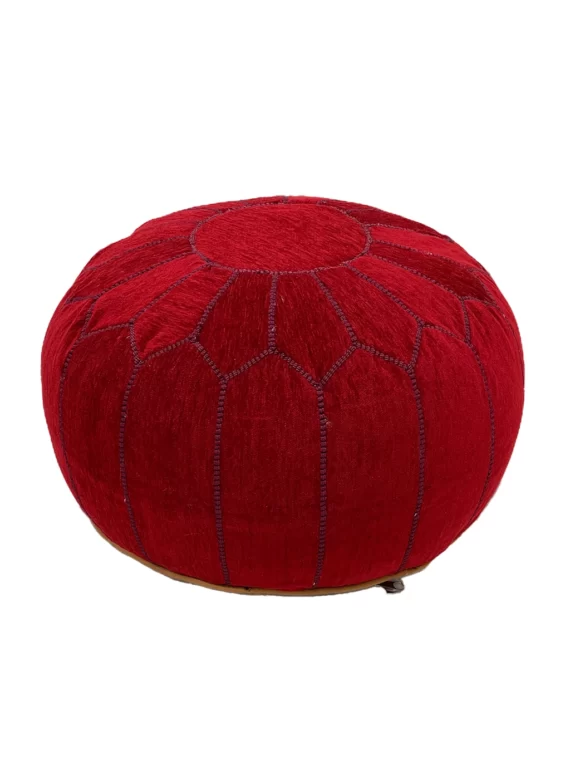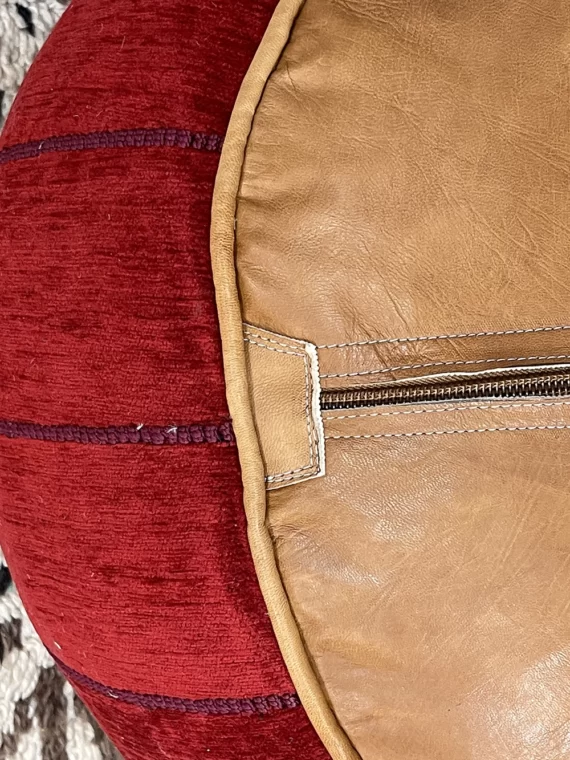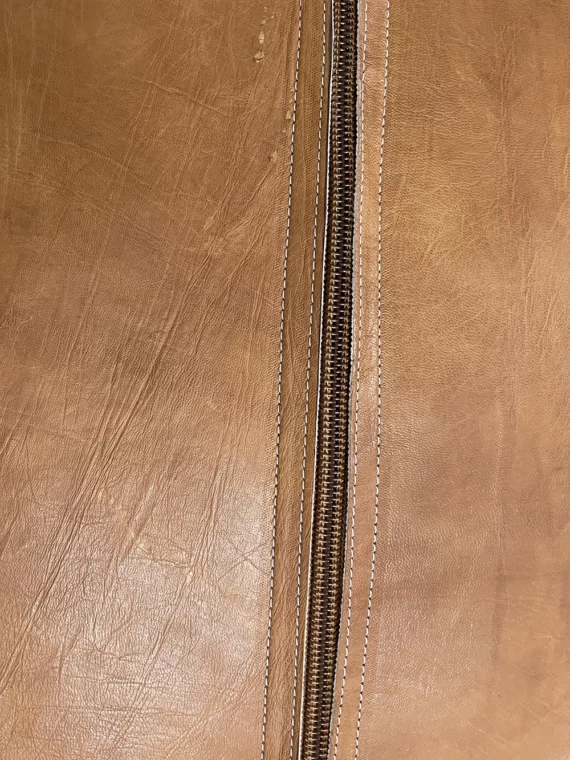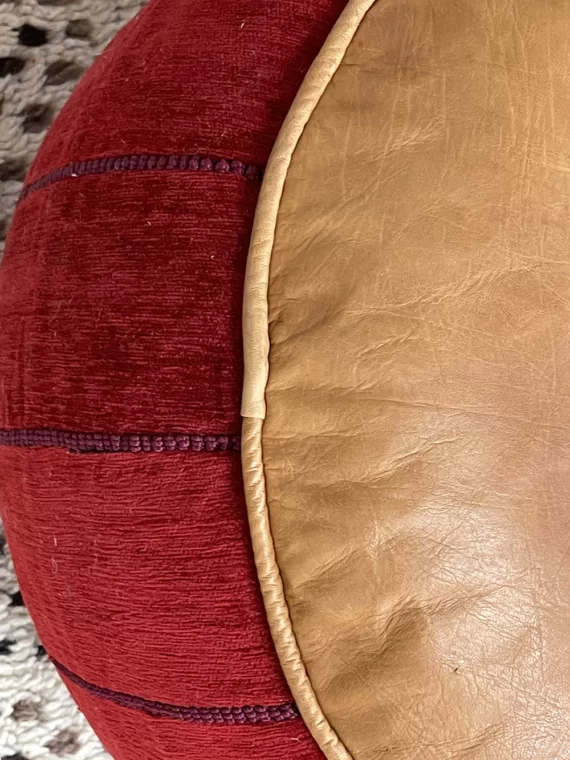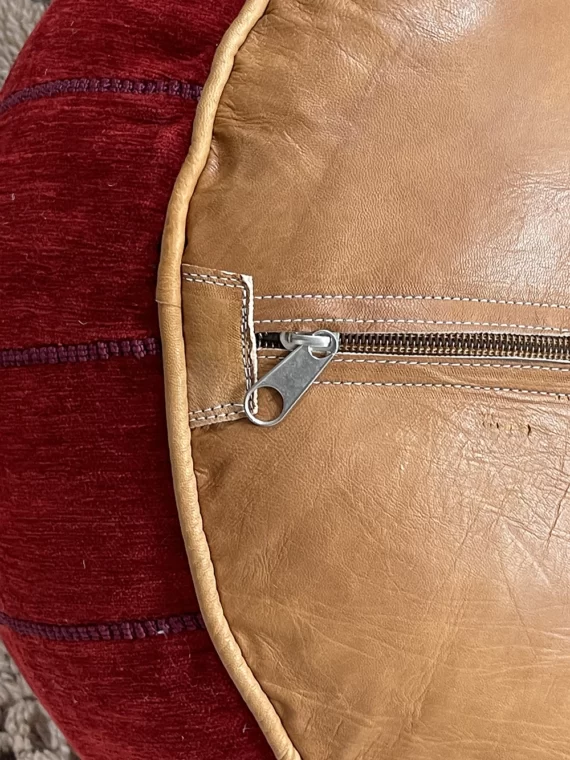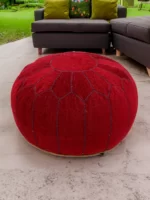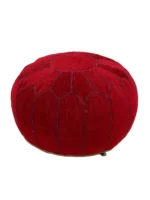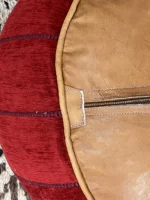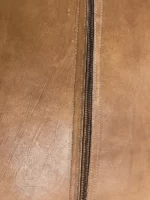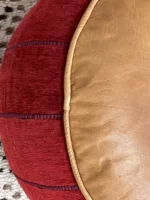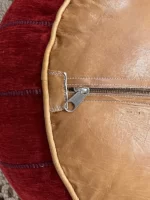 22
people are viewing this right now
Frequently Bought Together

Guaranteed safe & secure checkout
Description
A True Reflection of Culture: The Moroccan Culture Pouf
The Moroccan Culture pouf is not just a piece of furniture, but a work of art, crafted by skilled artisans using the finest quality fabric.
✋ Made: Handmade in Morocco
🧶 Materials: 100% original leather
👃 No bad Leather Smell
📏 Size: 21″ in x 13″ in (53 x 33 cm)
🌱 Stuffing: unfilled
🆓 Free worldwide shipping
✈️ Fast delivery 2-7 Business days with FedEx
🌟A Work of Art:
Introducing the Moroccan Culture Pouf – not just a piece of furniture but a true work of art. Crafted with precision and passion, this pouf showcases the skill and creativity of Moroccan artisans. Embrace the enchanting essence of the Moroccan Culture Pouf as it becomes a statement piece that enhances the ambiance of your living space.
🌟Crafted by Skilled Artisans:
Experience the expertise of skilled artisans reflected in the Moroccan Culture Pouf, showcasing their dedication to their craft. Each pouf is meticulously crafted using the finest quality fabric, ensuring its durability and exquisite beauty. Embrace the allure of a pouf that not only adds style to your home but also celebrates the craftsmanship of talented Moroccan artisans.
🌟A True Reflection of Culture:
Indulge in the true essence of Moroccan culture captured in the Moroccan Culture Pouf. Its design symbolizes the rich heritage and artistic traditions of Morocco, making it a versatile and captivating choice for any room. The Moroccan Culture Pouf is not just a piece of furniture but a treasured work of art that infuses your living space with the charm and beauty of Moroccan culture.
🔍 Broad Match Keywords:
Moroccan Culture Pouf
Work of art furniture
Skilled artisans crafted decor
True reflection of Moroccan culture
Captivating room accents
Versatile footrest and seating
Moroccan heritage addition for home
Chic accent for decor
Treasured centerpiece for style
Embrace Moroccan artistry with the pouf
Shipping cost is based on weight. Just add products to your cart and use the Shipping Calculator to see the shipping price.
We want you to be 100% satisfied with your purchase. Items can be returned or exchanged within 30 days of delivery.
There are no question found.
Quick Comparison
Settings
moroccan pouf - Culture

remove

moroccan pouf - Desert Dunes

remove

moroccan pouf - Marrakech Medley

remove

moroccan pouf - African Ambience

remove

moroccan pouf - Oasis Ottoman

remove

moroccan pouf - Smoky Souk

remove

Image
SKU
P38
P19
P22
P21
P20
P8
Rating
Price
Stock
Description

✋ Made: Handmade in Morocco
👜 Materials:  Pure leather and Dain
👃 No bad Leather Smell
🌱 Stuffing: unfilled
🆓 Free worldwide shipping
✈️ Fast delivery 2-7 day with FedEx

✋ Made: Handmade in Morocco
👜 Materials:  Pure leather and Dain
👃 No bad Leather Smell
🌱 Stuffing: unfilled
🆓 Free worldwide shipping
✈️ Fast delivery 2-7 day with FedEx

✋ Made: Handmade in Morocco
👜 Materials:  Pure leather and Dain
👃 No bad Leather Smell
🌱 Stuffing: unfilled
🆓 Free worldwide shipping
✈️ Fast delivery 2-7 day with FedEx

✋ Made: Handmade in Morocco
👜 Materials:  Pure leather and Dain
👃 No bad Leather Smell
🌱 Stuffing: unfilled
🆓 Free worldwide shipping
✈️ Fast delivery 2-7 day with FedEx

✋ Made: Handmade in Morocco
👜 Materials:  Pure leather and Dain
👃 No bad Leather Smell
🌱 Stuffing: unfilled
🆓 Free worldwide shipping
✈️ Fast delivery 2-7 day with FedEx

✋ Made: Handmade in Morocco
👜 Materials:  Pure leather and Dain
👃 No bad Leather Smell
🌱 Stuffing: unfilled
🆓 Free worldwide shipping
✈️ Fast delivery 2-7 day with FedEx

Weight
Dimensions
53 × 33 cm
53 × 33 cm
53 × 33 cm
53 × 33 cm
53 × 33 cm
53 × 33 cm
Additional information

| | |
| --- | --- |
| Dimensions | 53 × 33 cm |
| Color | Red |

| | |
| --- | --- |
| Dimensions | 53 × 33 cm |
| Color | Brown, Beige |

| | |
| --- | --- |
| Dimensions | 53 × 33 cm |
| Color | Beige, Red |

| | |
| --- | --- |
| Dimensions | 53 × 33 cm |
| Color | Brown, White |

| | |
| --- | --- |
| Dimensions | 53 × 33 cm |
| Color | dark brown, Brown |

| | |
| --- | --- |
| Dimensions | 53 × 33 cm |
| Color | Gray |

Add to cart