About Us
26 November 2021
2023-07-29 12:07
About Us
Welcome to MoroccanPouf.ca!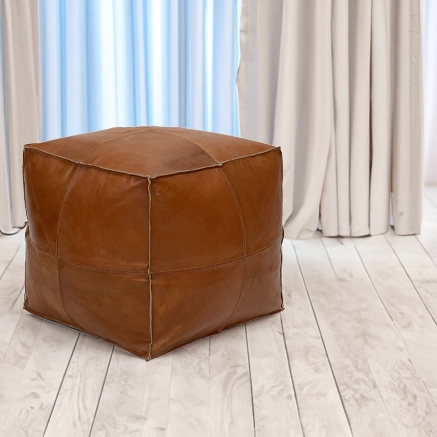 Our Story
At MoroccanPouf.ca, we are passionate about bringing the beauty and craftsmanship of Moroccan poufs to homes across Canada. Our journey began with a fascination for the rich Moroccan culture, which led us to explore the artistry and heritage of these exquisite leather poufs.
Handcrafted Elegance
Our poufs are handcrafted by skilled artisans in the heart of Morocco. Each pouf is meticulously crafted using premium quality leather and traditional techniques that have been passed down through generations. The result is a one-of-a-kind piece that showcases the beauty of Moroccan craftsmanship.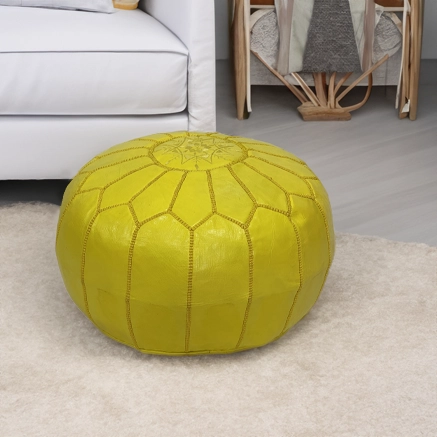 Uniquely Yours
We believe that every home should reflect the unique personality of its occupants. That's why we offer a diverse selection of poufs in various colors, sizes, and designs. Whether you're looking to add a splash of color to your living room or create a cozy corner in your bedroom, our poufs will add a touch of elegance to any space.
Quality and Sustainability
At MoroccanPouf.ca, quality and sustainability are at the core of what we do. We take pride in offering poufs made from genuine leather, ensuring durability and long-lasting beauty. Our commitment to sustainable practices means that the leather used in our poufs is sourced responsibly, making them a conscious and eco-friendly choice for your home.
Your Satisfaction, Our Priority
We are dedicated to providing you with the best shopping experience possible. From handpicking each pouf to ensuring safe and timely delivery, we go the extra mile to exceed your expectations. If you have any questions or need assistance, our friendly customer service team is always here to help.
Join Us on this Journey
We invite you to embark on this journey with us and discover the timeless elegance of Moroccan poufs. Whether you're looking for a statement piece or a versatile addition to your home, we have the perfect pouf for you.
Contact Us
If you have any inquiries or would like to know more about our products, feel free to contact us at [email protected] or +1-613-555-0171. We'd love to hear from you!