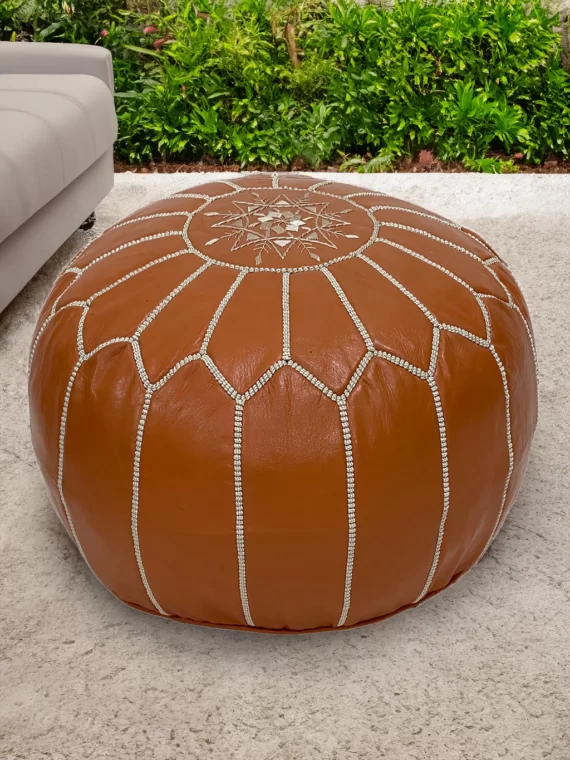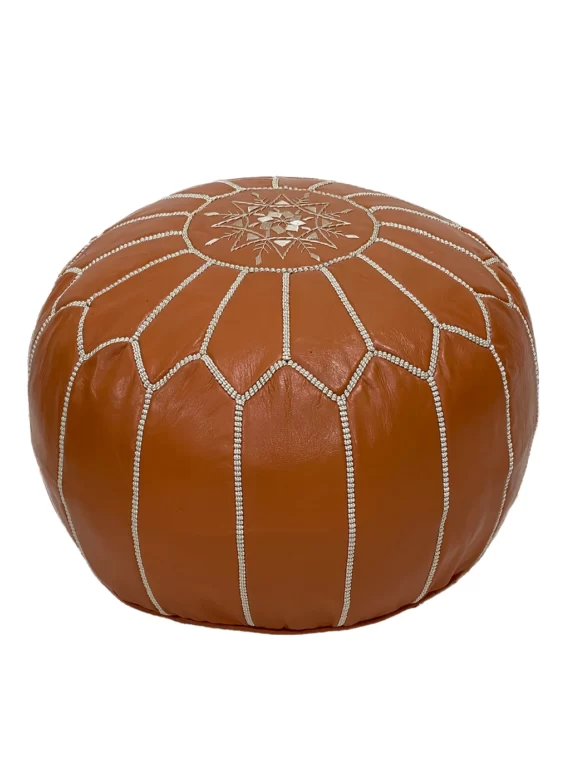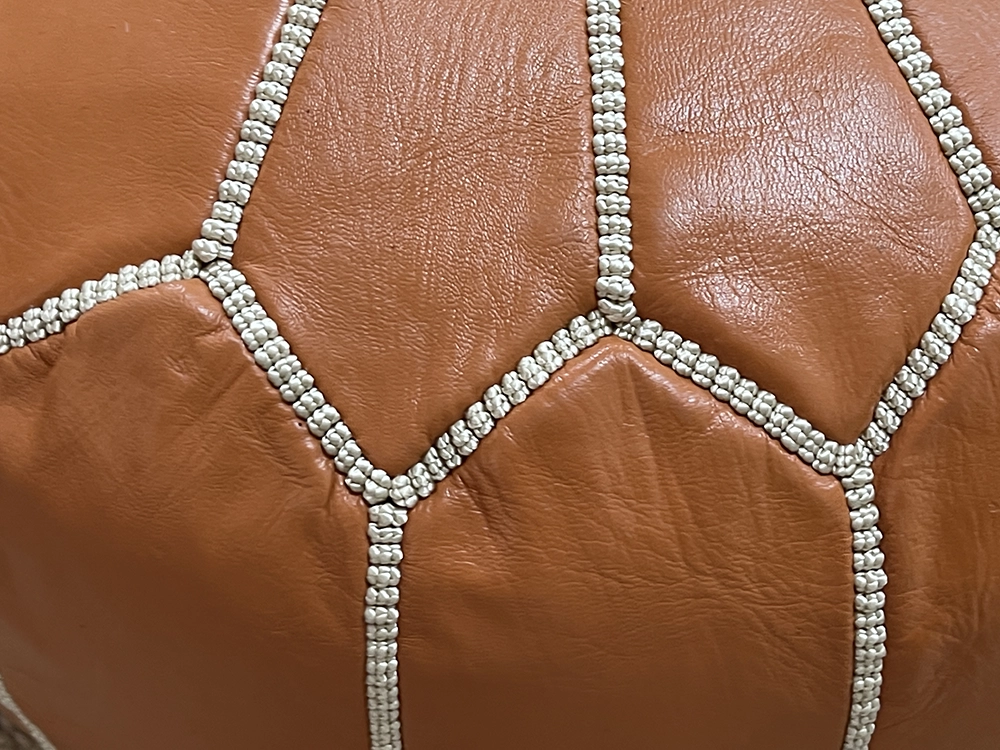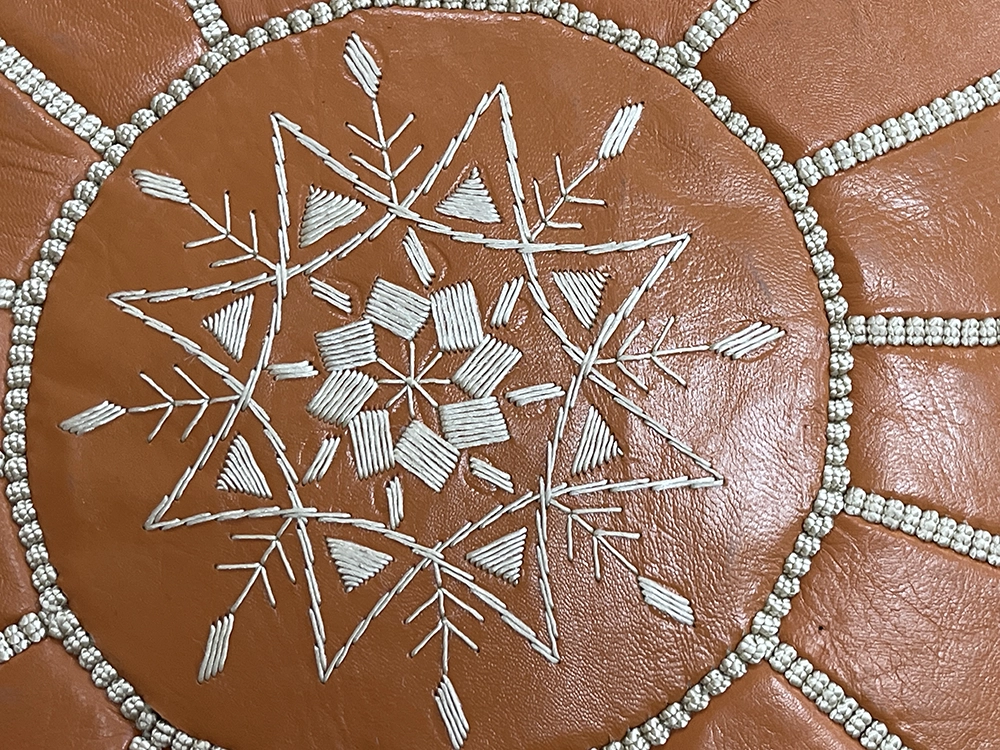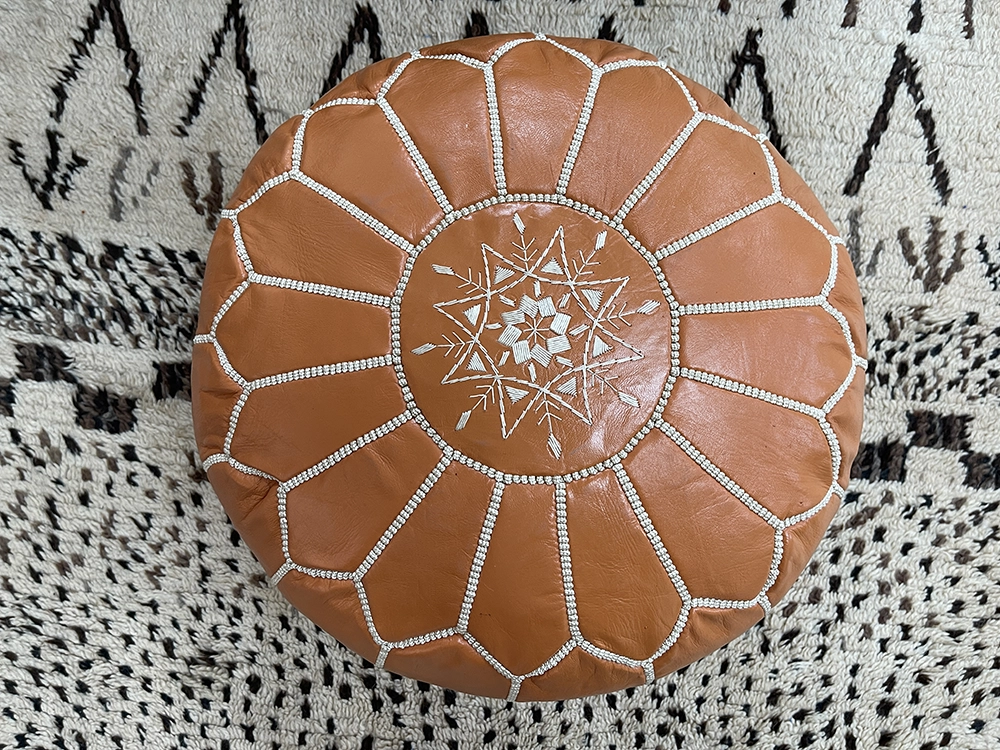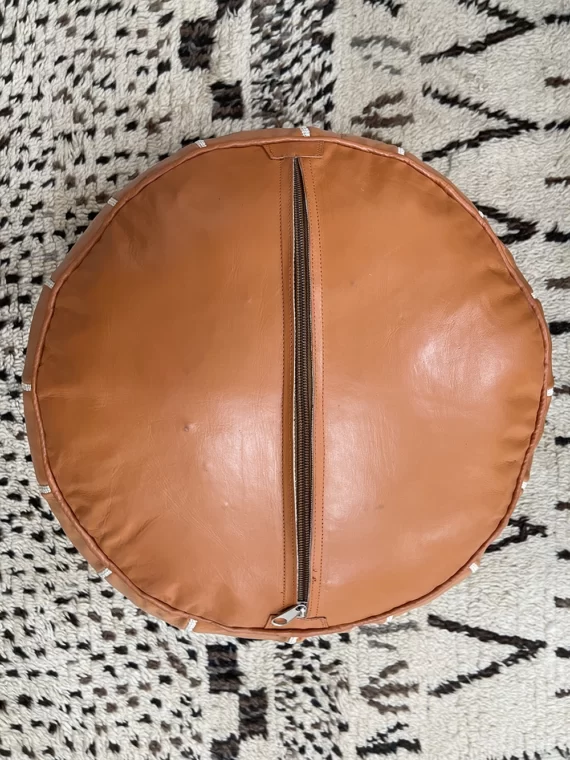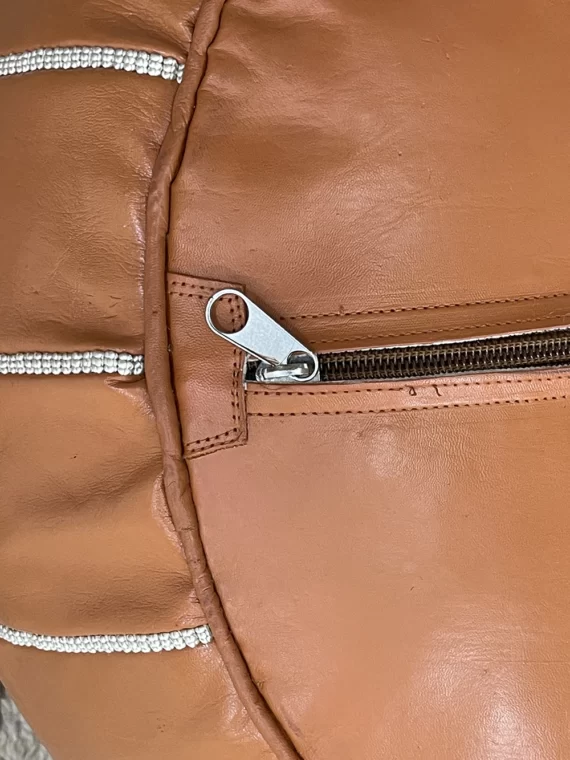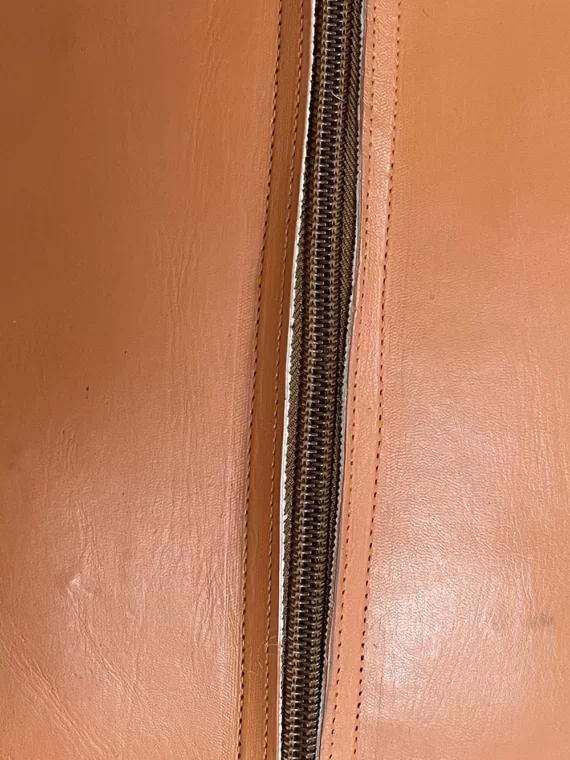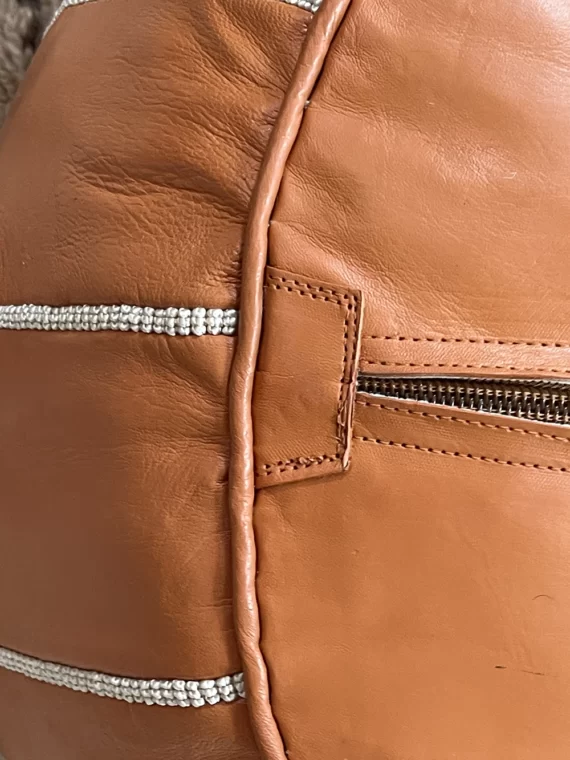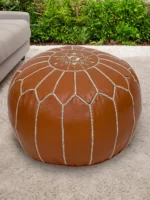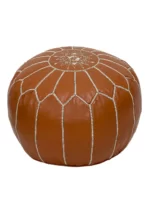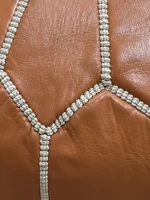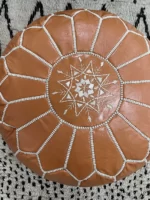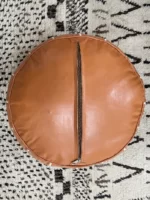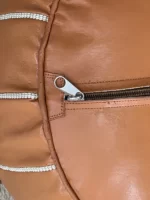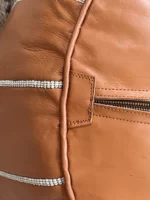 moroccan pouf – Sun Baked
20
people are viewing this right now
Frequently Bought Together

Guaranteed safe & secure checkout
Description
Stylish Comfort: Sun Baked – Pouf
Welcome to the world of Sun Baked – Pouf, where comfort meets style! Imagine yourself lounging in your backyard, enjoying the warmth of the sun on your skin, while your feet are resting on a luxurious and stylish pouf. That's exactly what Sun Baked – Pouf can offer you.
✋ Made: Handmade in Morocco
🧶 Materials: 100% original leather
👃 No bad Leather Smell
📏 Size: 21″ in x 13″ in (53 x 33 cm)
🌱 Stuffing: unfilled
🆓 Free worldwide shipping
✈️ Fast delivery 2-7 Business days with FedEx
🌟Embrace Comfort Under the Sun
Step into the world of Sun Baked – Pouf, where comfort meets style in the most delightful way. Picture yourself basking in the warmth of the sun, with your feet resting on a luxurious and stylish pouf. Whether it's a lazy afternoon in the backyard or a sunny day on the patio, Sun Baked – Pouf offers you the perfect blend of comfort and elegance for all your outdoor relaxation moments.
🌟Luxurious Lounging in Style
Experience the epitome of luxurious lounging with the Sun Baked – Pouf. Crafted with exquisite detail and premium materials, this pouf not only complements your outdoor space but elevates it to a whole new level. Its stylish design and inviting comfort make it the ideal companion for those tranquil moments under the sun, creating a haven of relaxation right in your backyard.
🌟Unwind in Sun-Kissed Bliss
Indulge in sun-kissed bliss with the Sun Baked – Pouf. Its plush cushioning and soft, inviting texture provide a haven for your feet after a day of outdoor adventures. Sink into its cozy embrace, and let the worries of the day drift away. Whether you're sipping a refreshing drink, reading your favorite book, or simply enjoying the sun's rays, this pouf is your ticket to a serene and stylish relaxation experience.
🔍 Broad Match Keywords:
Sun Baked – Pouf
Comfort meets style
Luxurious and stylish pouf
Outdoor relaxation
Backyard lounging
Premium materials
Sun-kissed bliss
Cozy and inviting texture
Stylish outdoor decor
Relaxation under the sun
Shipping cost is based on weight. Just add products to your cart and use the Shipping Calculator to see the shipping price.
We want you to be 100% satisfied with your purchase. Items can be returned or exchanged within 30 days of delivery.
There are no question found.
Quick Comparison
Settings
moroccan pouf - Sun Baked

remove

moroccan pouf - Henna Oasis

remove

moroccan pouf - Pale Pink

remove

moroccan pouf - Nomad's Nest

remove

moroccan pouf - Brown Berber

remove

moroccan pouf - Indigo Zenith

remove

Image
SKU
P55
P4
P11
P25
P12
P18
Rating
Price
Stock
Description

✋ Made: Handmade in Morocco
👜 Materials:  Pure leather and Dain
👃 No bad Leather Smell
🌱 Stuffing: unfilled
🆓 Free worldwide shipping
✈️ Fast delivery 2-7 day with FedEx

✋ Made: Handmade in Morocco
👜 Materials:  Pure leather and Dain
👃 No bad Leather Smell
🌱 Stuffing: unfilled
🆓 Free worldwide shipping
✈️ Fast delivery 2-7 day with FedEx

✋ Made: Handmade in Morocco
👜 Materials:  Pure leather and Dain
👃 No bad Leather Smell
🌱 Stuffing: unfilled
🆓 Free worldwide shipping
✈️ Fast delivery 2-7 day with FedEx

✋ Made: Handmade in Morocco
👜 Materials:  Pure leather and Dain
👃 No bad Leather Smell
🌱 Stuffing: unfilled
🆓 Free worldwide shipping
✈️ Fast delivery 2-7 day with FedEx

✋ Made: Handmade in Morocco
👜 Materials:  Pure leather and Dain
👃 No bad Leather Smell
🌱 Stuffing: unfilled
🆓 Free worldwide shipping
✈️ Fast delivery 2-7 day with FedEx

✋ Made: Handmade in Morocco
👜 Materials:  Pure leather and Dain
👃 No bad Leather Smell
🌱 Stuffing: unfilled
🆓 Free worldwide shipping
✈️ Fast delivery 2-7 day with FedEx

Weight
Dimensions
53 × 33 cm
53 × 33 cm
53 × 33 × 33 cm
53 × 33 cm
53 × 33 cm
53 × 33 cm
Additional information

| | |
| --- | --- |
| Dimensions | 53 × 33 cm |
| Color | Brown |

| | |
| --- | --- |
| Dimensions | 53 × 33 cm |
| Color | dark brown, Black |

| | |
| --- | --- |
| Dimensions | 53 × 33 × 33 cm |
| Color | Pink |

| | |
| --- | --- |
| Dimensions | 53 × 33 cm |
| Color | Yellow |

| | |
| --- | --- |
| Dimensions | 53 × 33 cm |
| Color | Blue, Dark Blue |

Add to cart