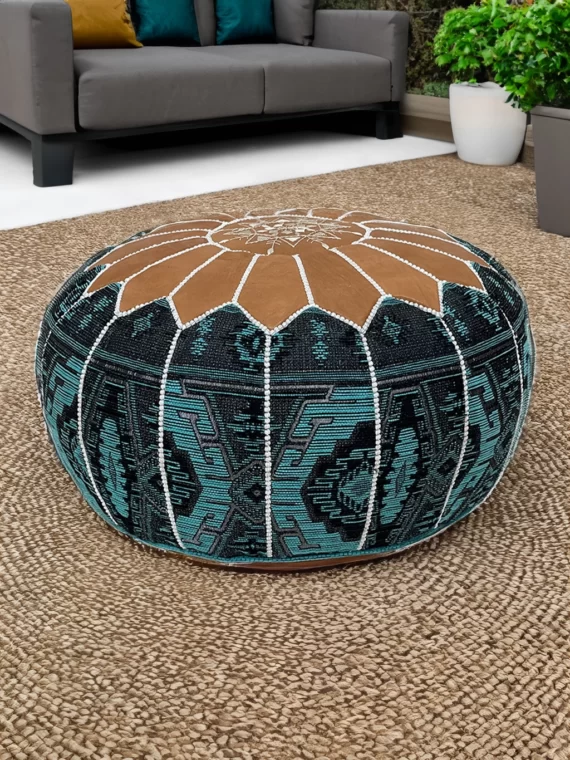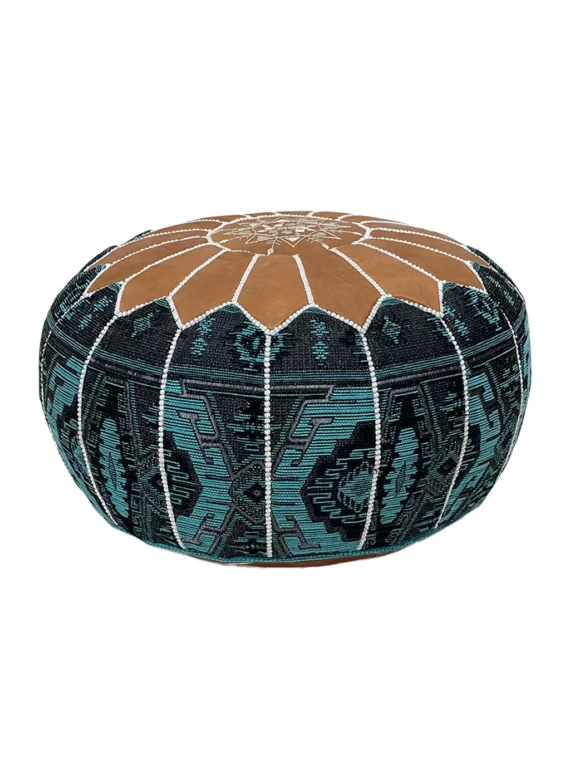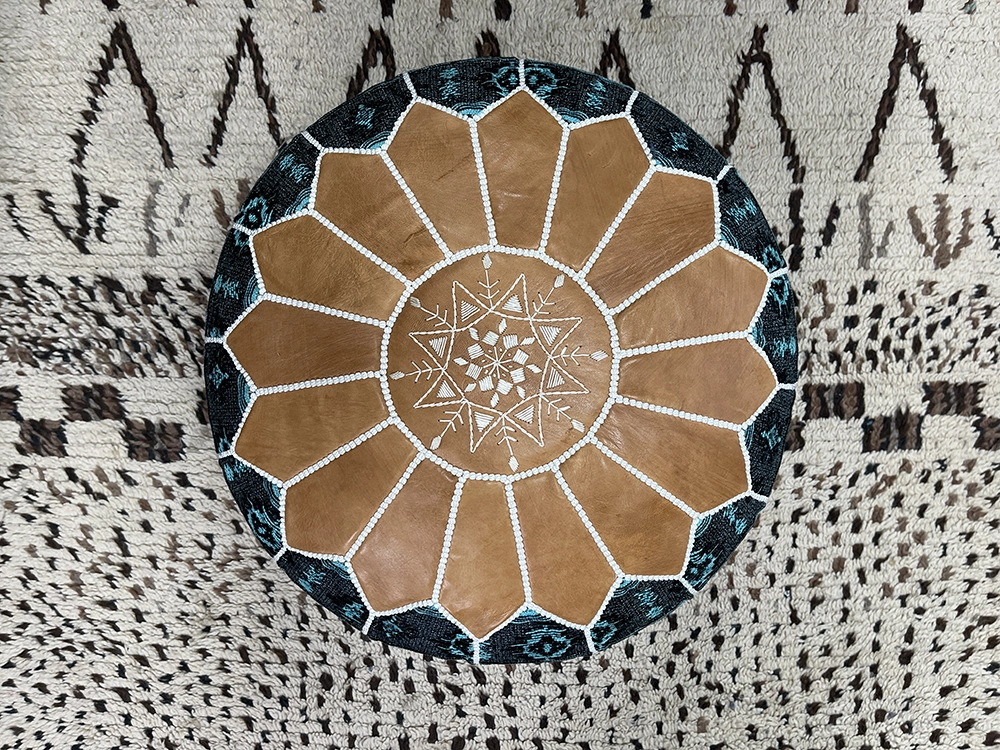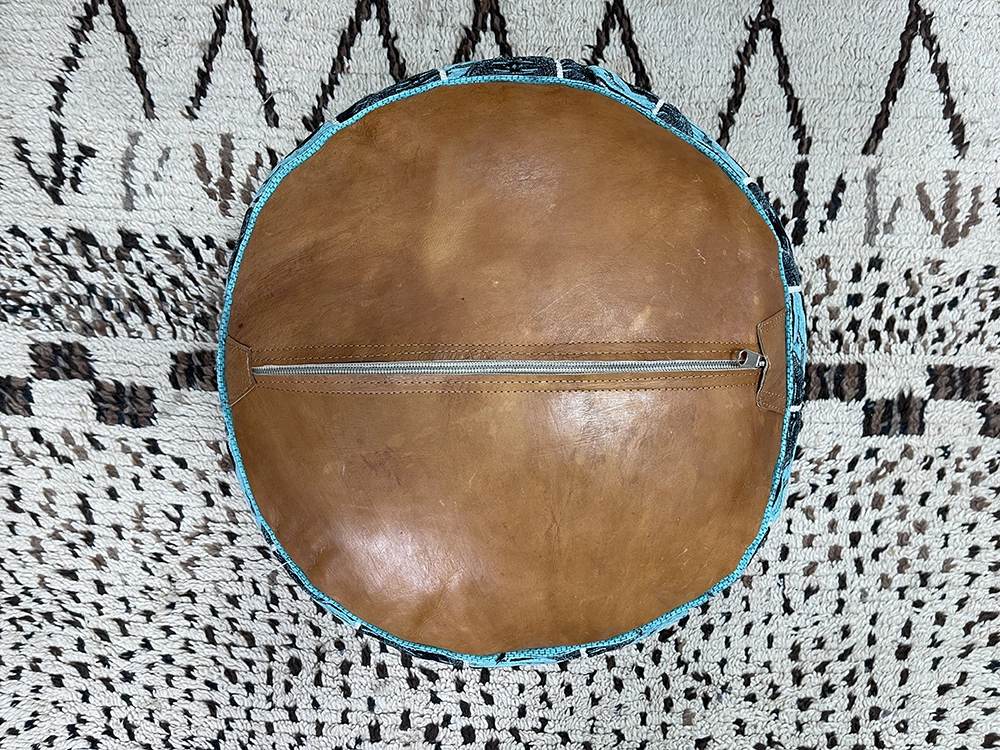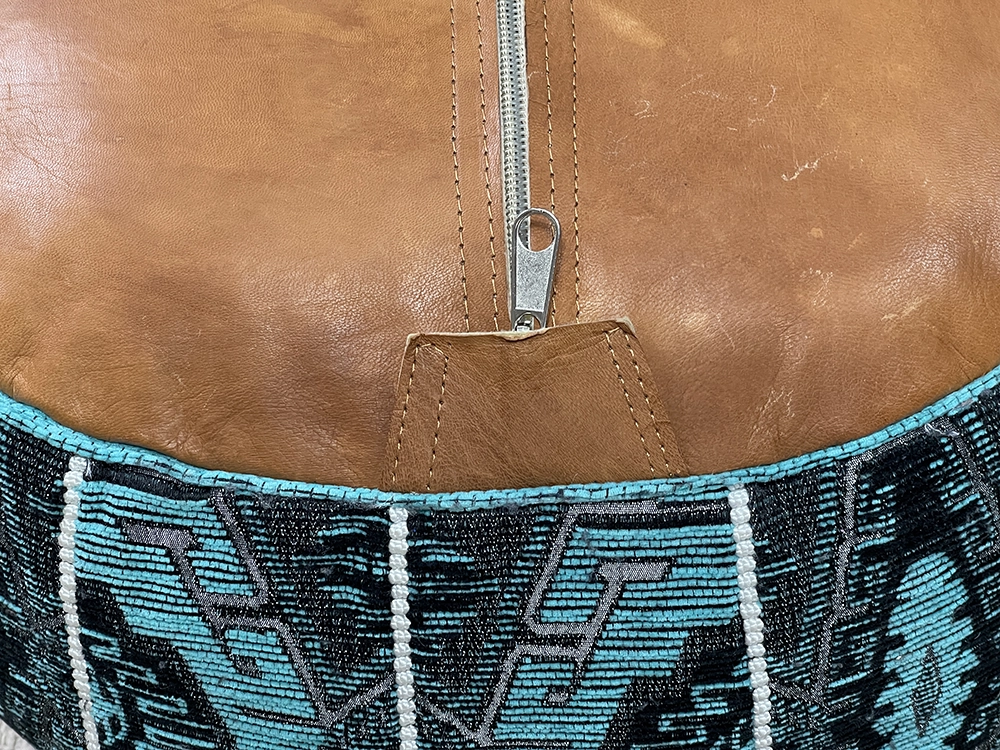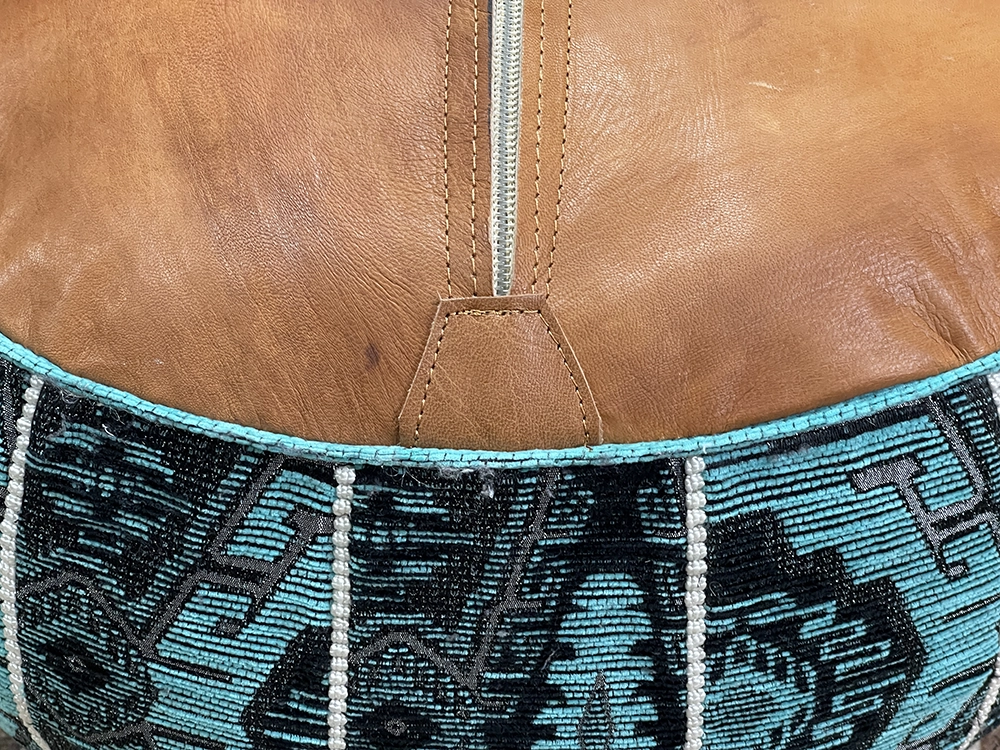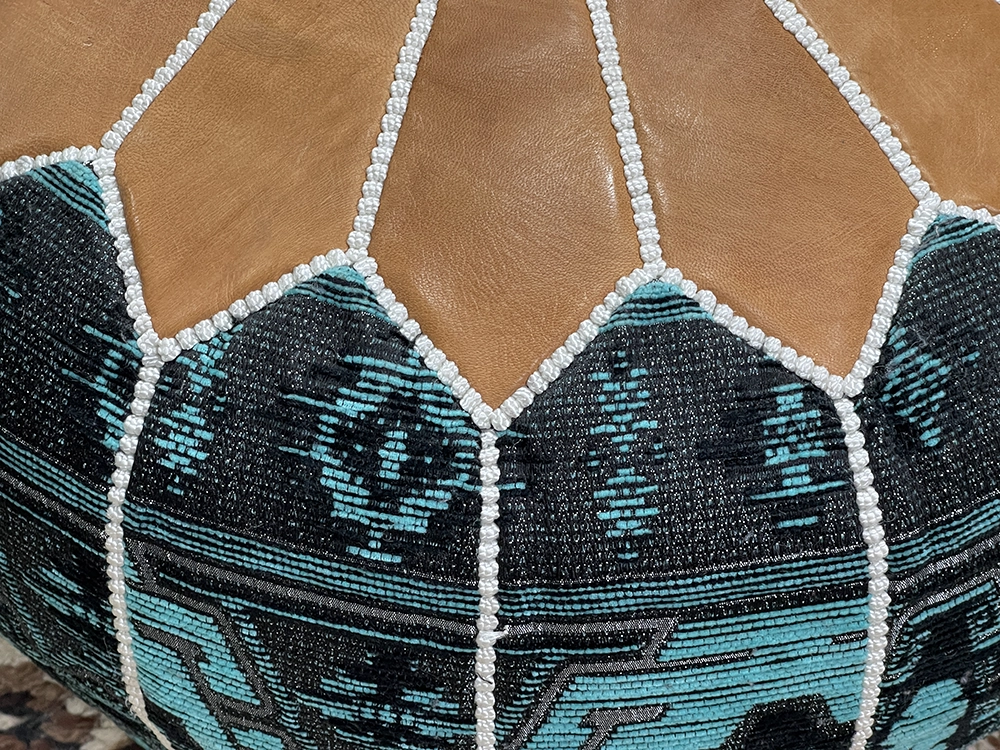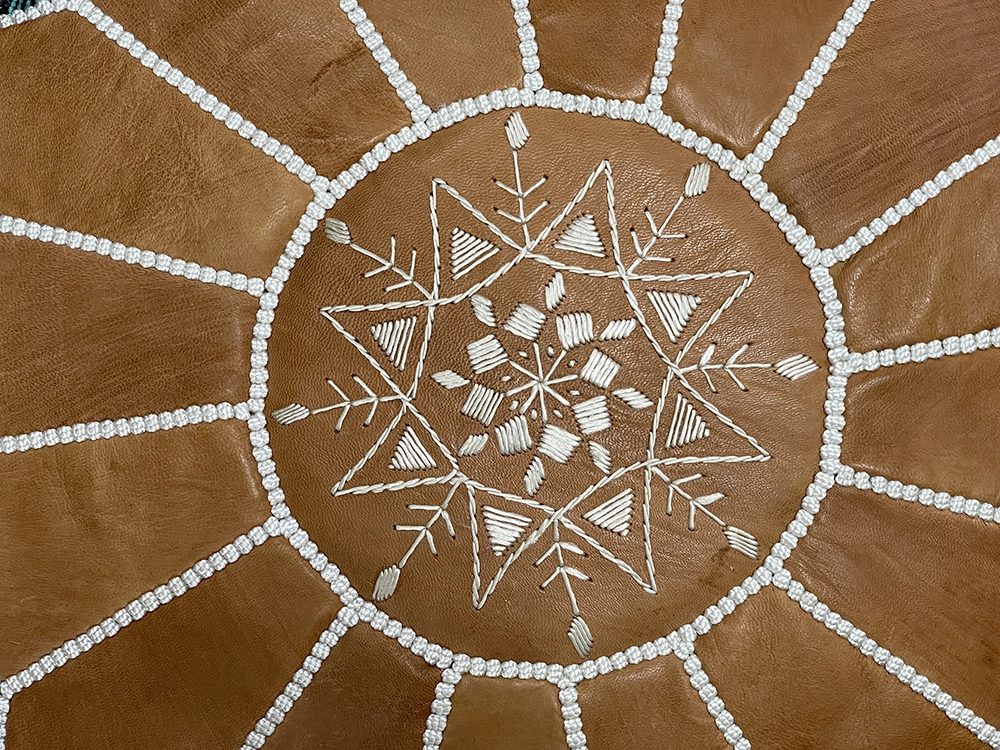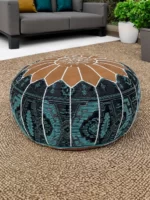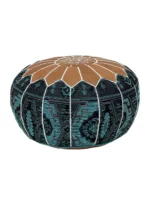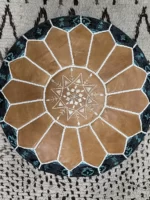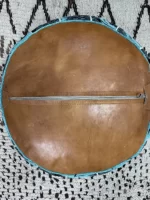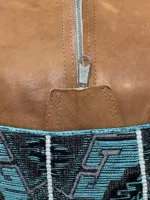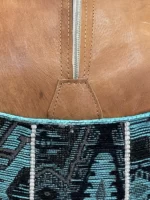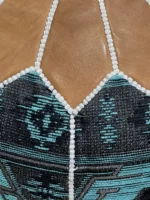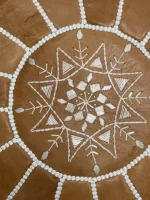 moroccan pouf – Emotional Indigo Night
26
people are viewing this right now
Frequently Bought Together

Guaranteed safe & secure checkout
Description
Statement Piece with Emotional Indigo Night
Emotional Indigo Night – Pouf is a striking and sophisticated piece of furniture that will add depth and drama to any living space. The deep indigo color of the pouf creates a sense of mystery and emotion, while the soft, textured fabric adds a tactile element that is both comforting and inviting.
✋ Made: Handmade in Morocco
🧶 Materials: 100% original leather
👃 No bad Leather Smell
📏 Size: 21″ in x 13″ in (53 x 33 cm)
🌱 Stuffing: unfilled
🆓 Free worldwide shipping
✈️ Fast delivery 2-7 Business days with FedEx
🌟Exquisite & Captivating: Emotional Indigo Night – Pouf
Introducing the Emotional Indigo Night – Pouf, a truly exquisite and captivating piece that transforms your living space into a realm of depth and drama. Its striking deep indigo color creates an atmosphere of mystery and emotion, making it a statement piece that demands attention.
🌟Evoking Mystery & Emotion
Experience the allure of the Emotional Indigo Night – Pouf with its deep indigo color that evokes a sense of mystery and emotion. This pouf serves as a focal point that draws the eye and sparks curiosity, adding an intriguing element to your decor.
🌟Comforting Tactile Sensation
The Emotional Indigo Night – Pouf not only adds visual impact but also provides a comforting tactile sensation. The soft, textured fabric invites you to touch and engage with the pouf, making it a luxurious and inviting addition to your living space that offers both style and comfort.
🔍 Broad Match Keywords:
Emotional Indigo Night pouf
Exquisite and captivating addition
Evoking mystery and emotion in pouf
Comforting tactile sensation
Deep indigo drama in furniture
Striking and sophisticated pouf
Statement piece with emotional depth
Captivating living space decor
Luxurious and inviting pouf
Deep blue color with tactile fabric
Shipping cost is based on weight. Just add products to your cart and use the Shipping Calculator to see the shipping price.
We want you to be 100% satisfied with your purchase. Items can be returned or exchanged within 30 days of delivery.
There are no question found.
Quick Comparison
Settings
moroccan pouf - Emotional Indigo Night

remove

moroccan pouf - Pale Pink

remove

moroccan pouf - Smoky Souk

remove

moroccan pouf - Henna Oasis

remove

moroccan pouf - Cinnamon Casbah

remove

moroccan pouf - Oasis Ottoman

remove

Image
SKU
P133
P11
P8
P4
P15
P20
Rating
Price
Stock
Description

✋ Made: Handmade in Morocco
👜 Materials:  Pure leather and Dain
👃 No bad Leather Smell
🌱 Stuffing: unfilled
🆓 Free worldwide shipping
✈️ Fast delivery 2-7 day with FedEx

✋ Made: Handmade in Morocco
👜 Materials:  Pure leather and Dain
👃 No bad Leather Smell
🌱 Stuffing: unfilled
🆓 Free worldwide shipping
✈️ Fast delivery 2-7 day with FedEx

✋ Made: Handmade in Morocco
👜 Materials:  Pure leather and Dain
👃 No bad Leather Smell
🌱 Stuffing: unfilled
🆓 Free worldwide shipping
✈️ Fast delivery 2-7 day with FedEx

✋ Made: Handmade in Morocco
👜 Materials:  Pure leather and Dain
👃 No bad Leather Smell
🌱 Stuffing: unfilled
🆓 Free worldwide shipping
✈️ Fast delivery 2-7 day with FedEx

✋ Made: Handmade in Morocco
👜 Materials:  Pure leather and Dain
👃 No bad Leather Smell
🌱 Stuffing: unfilled
🆓 Free worldwide shipping
✈️ Fast delivery 2-7 day with FedEx

✋ Made: Handmade in Morocco
👜 Materials:  Pure leather and Dain
👃 No bad Leather Smell
🌱 Stuffing: unfilled
🆓 Free worldwide shipping
✈️ Fast delivery 2-7 day with FedEx

Weight
Dimensions
53 × 33 cm
53 × 33 × 33 cm
53 × 33 cm
53 × 33 cm
53 × 33 cm
53 × 33 cm
Additional information

| | |
| --- | --- |
| Dimensions | 53 × 33 cm |
| Color | Blue, Dark Blue, Brown |

| | |
| --- | --- |
| Dimensions | 53 × 33 × 33 cm |
| Color | Pink |

| | |
| --- | --- |
| Dimensions | 53 × 33 cm |
| Color | Gray |

| | |
| --- | --- |
| Dimensions | 53 × 33 cm |
| Color | dark brown, Black |

| | |
| --- | --- |
| Dimensions | 53 × 33 cm |
| Color | Orange, Red, Yellow |

| | |
| --- | --- |
| Dimensions | 53 × 33 cm |
| Color | dark brown, Brown |

Add to cart