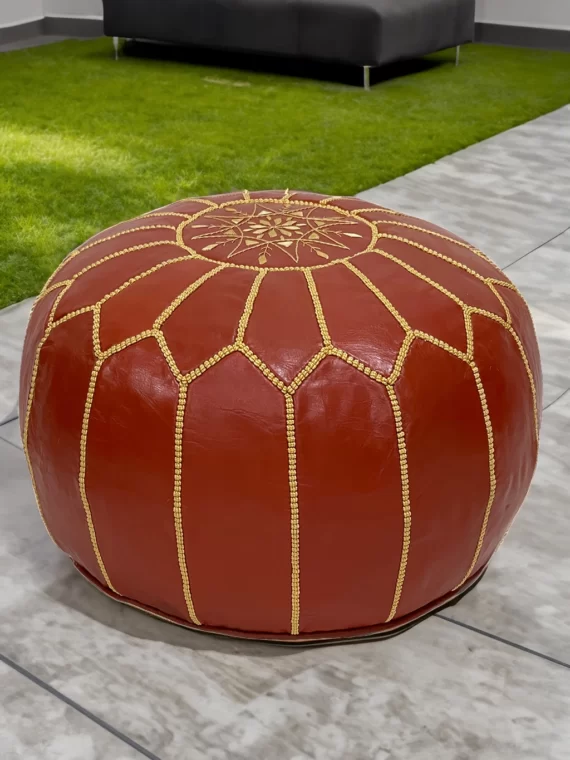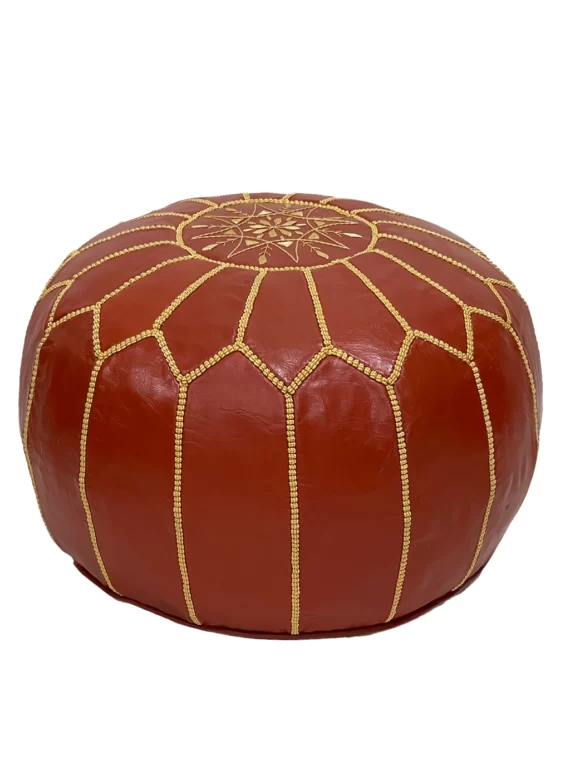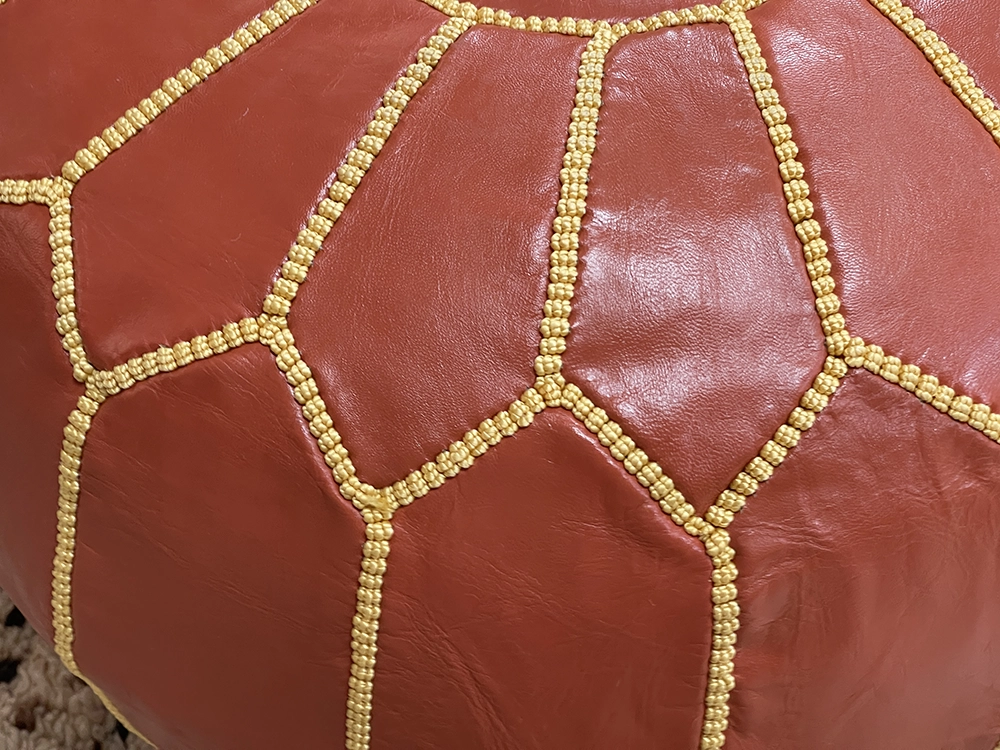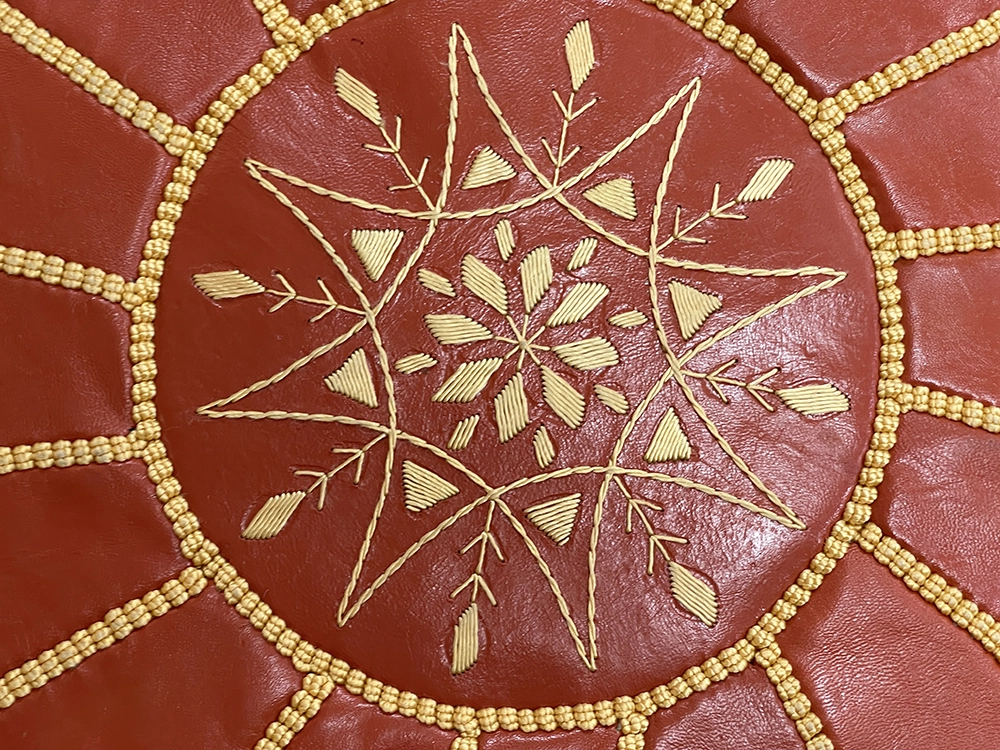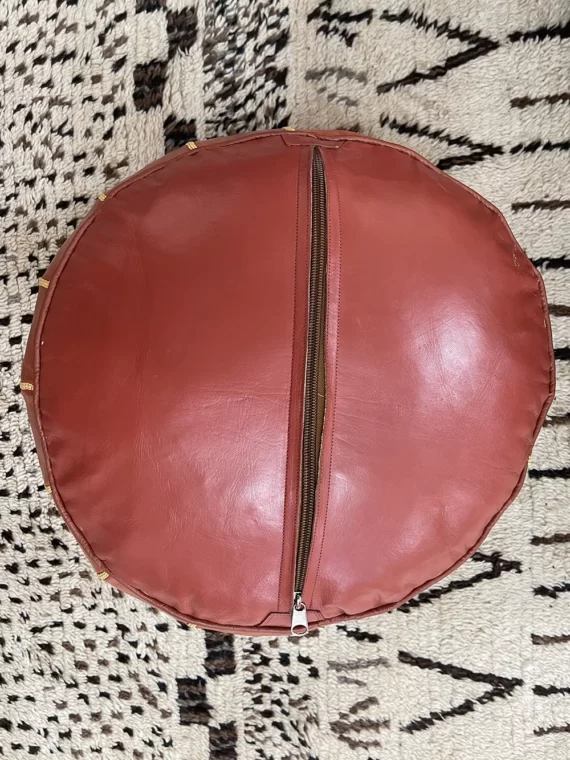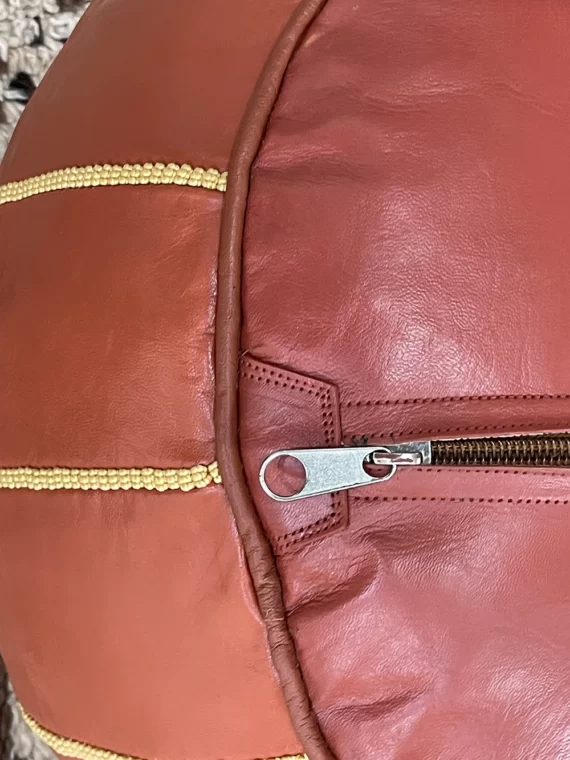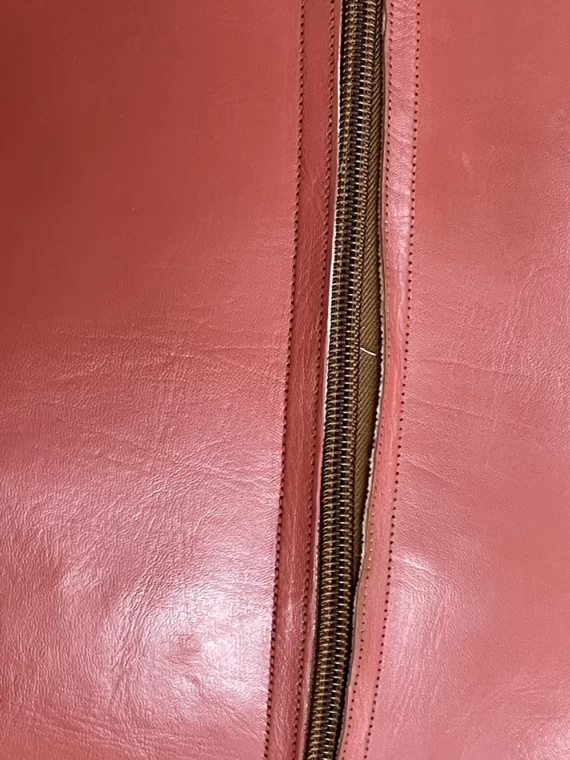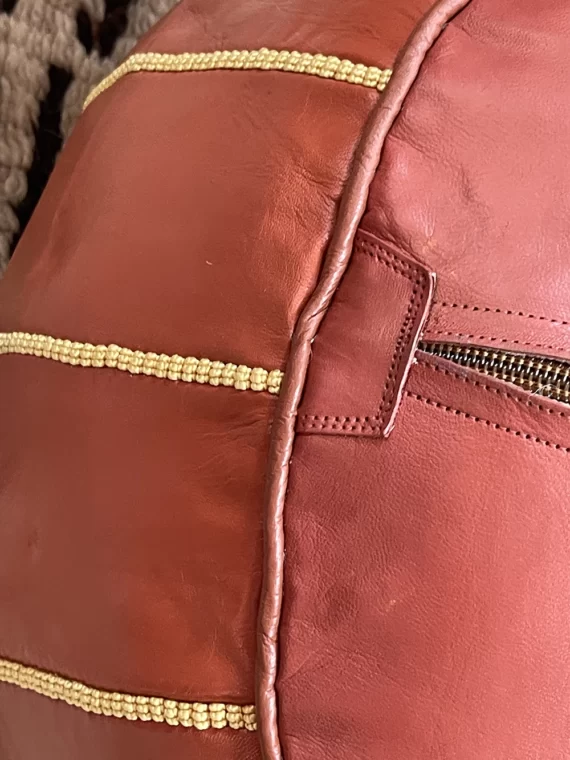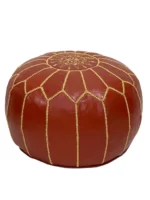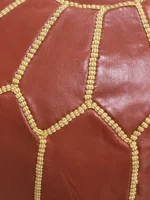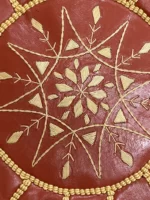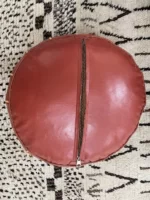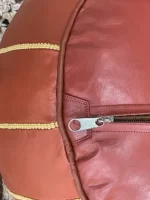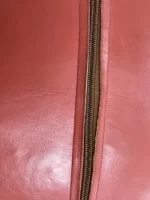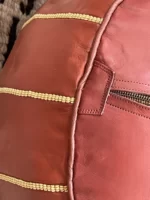 moroccan pouf -Cozy Camel
30
people are viewing this right now
Frequently Bought Together

Guaranteed safe & secure checkout
Description
Relax in Luxury: The Camel Pouf
The Camel Pouf is not just a piece of furniture – it's a sanctuary of comfort ! As you run your fingers over the velvety texture of the pouf, you can't help but feel the sense of luxury that it exudes. The gentle, neutral tones of the camel-colored fabric create a sense of calm and tranquility, making it the perfect addition to any cozy living space.
✋ Made: Handmade in Morocco
🧶 Materials: 100% original leather
👃 No bad Leather Smell
📏 Size: 21″ in x 13″ in (53 x 33 cm)
🌱 Stuffing: unfilled
🆓 Free worldwide shipping
✈️ Fast delivery 2-7 Business days with FedEx
🌟A Sanctuary of Comfort
Transform your living space into a sanctuary of comfort with the Camel Pouf. This remarkable piece of furniture goes beyond its practical function and becomes a haven of relaxation. As you run your fingers over the velvety texture of the pouf, you'll instantly feel the luxurious comfort it offers. It's not just a place to sit; it's an experience of pure indulgence.
🌟Elevate Your Home with Neutral Elegance
Embrace the charm of neutral tones with the Camel Pouf. The gentle, earthy color of the camel fabric creates a sense of calm and tranquility, adding an elegant touch to any room. Whether you place it in your living room, bedroom, or reading nook, this pouf complements any interior decor effortlessly, elevating the overall aesthetics of your home.
🌟Luxury Redefined: Velvet Sophistication
The Camel Pouf redefines luxury with its opulent velvet texture. Every inch of this pouf exudes sophistication and style. The sumptuous feel of the velvet fabric indulges your senses, making it irresistible to resist. Add a touch of opulence to your home and experience the allure of this one-of-a-kind piece.
🔍 Broad Match Keywords:
Camel pouf
Sanctuary of comfort
Neutral tones
Tranquil living space
Velvet sophistication
Luxurious texture
Cozy home decor
Elegant furniture
Opulent living room
Relaxing pouf
Shipping cost is based on weight. Just add products to your cart and use the Shipping Calculator to see the shipping price.
We want you to be 100% satisfied with your purchase. Items can be returned or exchanged within 30 days of delivery.
There are no question found.
Quick Comparison
Settings
moroccan pouf -Cozy Camel

remove

moroccan pouf - Misty Gray

remove

moroccan pouf - Purple Palace

remove

moroccan pouf - Savannah Souk

remove

moroccan pouf - Cherry Souk

remove

moroccan pouf - African Ambience

remove

Image
SKU
P54
P7
P14
P17
P5
P21
Rating
Price
Stock
Description

✋ Made: Handmade in Morocco
👜 Materials:  Pure leather and Dain
👃 No bad Leather Smell
🌱 Stuffing: unfilled
🆓 Free worldwide shipping
✈️ Fast delivery 2-7 day with FedEx

✋ Made: Handmade in Morocco
👜 Materials:  Pure leather and Dain
👃 No bad Leather Smell
🌱 Stuffing: unfilled
🆓 Free worldwide shipping
✈️ Fast delivery 2-7 day with FedEx

✋ Made: Handmade in Morocco
👜 Materials:  Pure leather and Dain
👃 No bad Leather Smell
🌱 Stuffing: unfilled
🆓 Free worldwide shipping
✈️ Fast delivery 2-7 day with FedEx

✋ Made: Handmade in Morocco
👜 Materials:  Pure leather and Dain
👃 No bad Leather Smell
🌱 Stuffing: unfilled
🆓 Free worldwide shipping
✈️ Fast delivery 2-7 day with FedEx

✋ Made: Handmade in Morocco
👜 Materials:  Pure leather and Dain
👃 No bad Leather Smell
🌱 Stuffing: unfilled
🆓 Free worldwide shipping
✈️ Fast delivery 2-7 day with FedEx

✋ Made: Handmade in Morocco
👜 Materials:  Pure leather and Dain
👃 No bad Leather Smell
🌱 Stuffing: unfilled
🆓 Free worldwide shipping
✈️ Fast delivery 2-7 day with FedEx

Weight
Dimensions
53 × 33 cm
53 × 33 × 33 cm
53 × 33 cm
53 × 33 cm
53 × 33 cm
53 × 33 cm
Additional information

| | |
| --- | --- |
| Dimensions | 53 × 33 cm |
| Color | Orange |

| | |
| --- | --- |
| Dimensions | 53 × 33 × 33 cm |
| Color | Gray |

| | |
| --- | --- |
| Dimensions | 53 × 33 cm |
| Color | Purple |

| | |
| --- | --- |
| Dimensions | 53 × 33 cm |
| Color | Brown, Black, White |

| | |
| --- | --- |
| Dimensions | 53 × 33 cm |
| Color | Dark cherry red |

| | |
| --- | --- |
| Dimensions | 53 × 33 cm |
| Color | Brown, White |

Add to cart