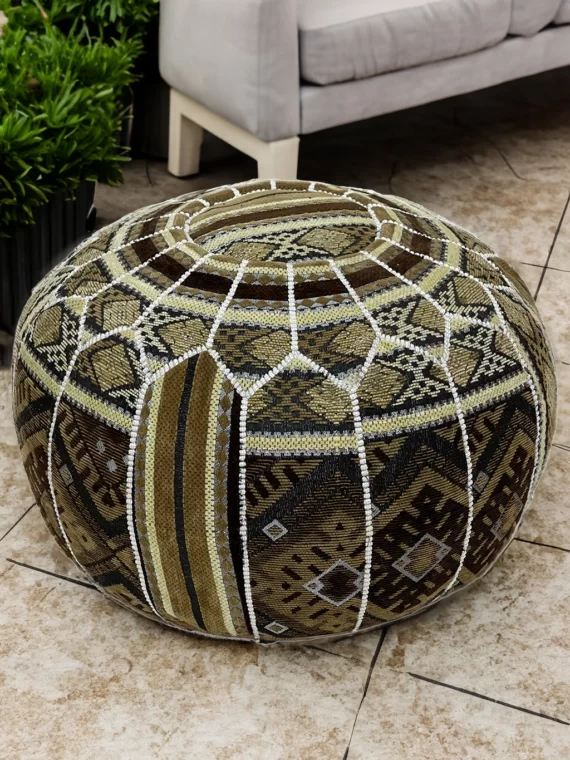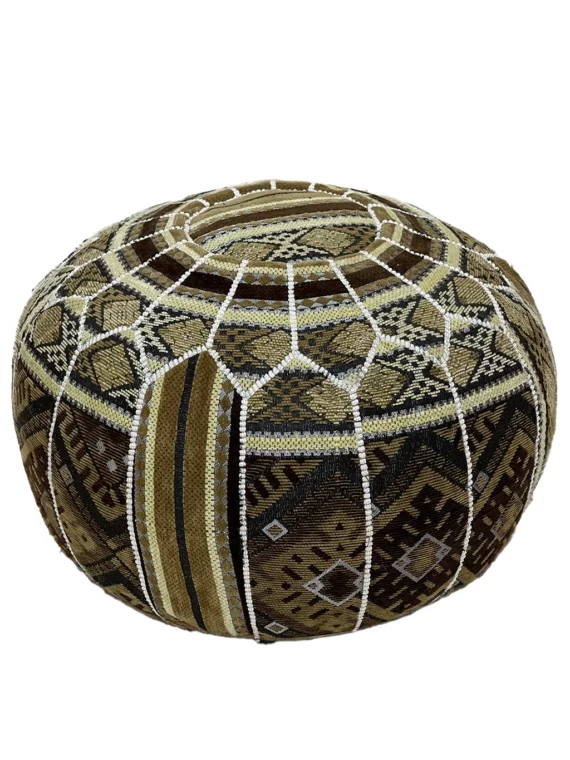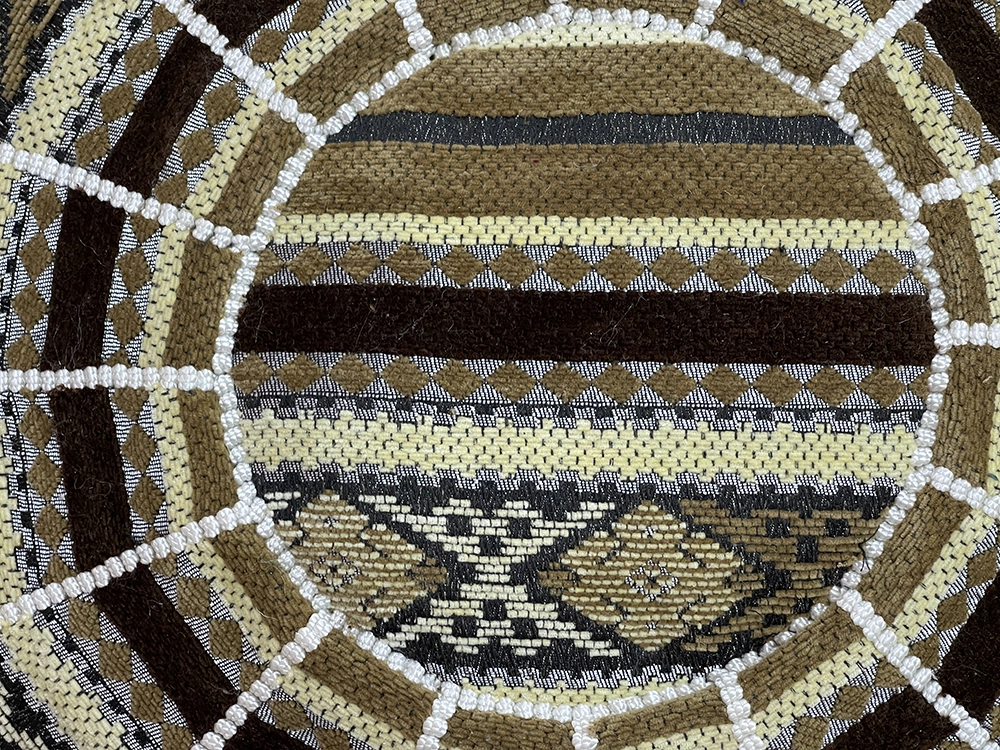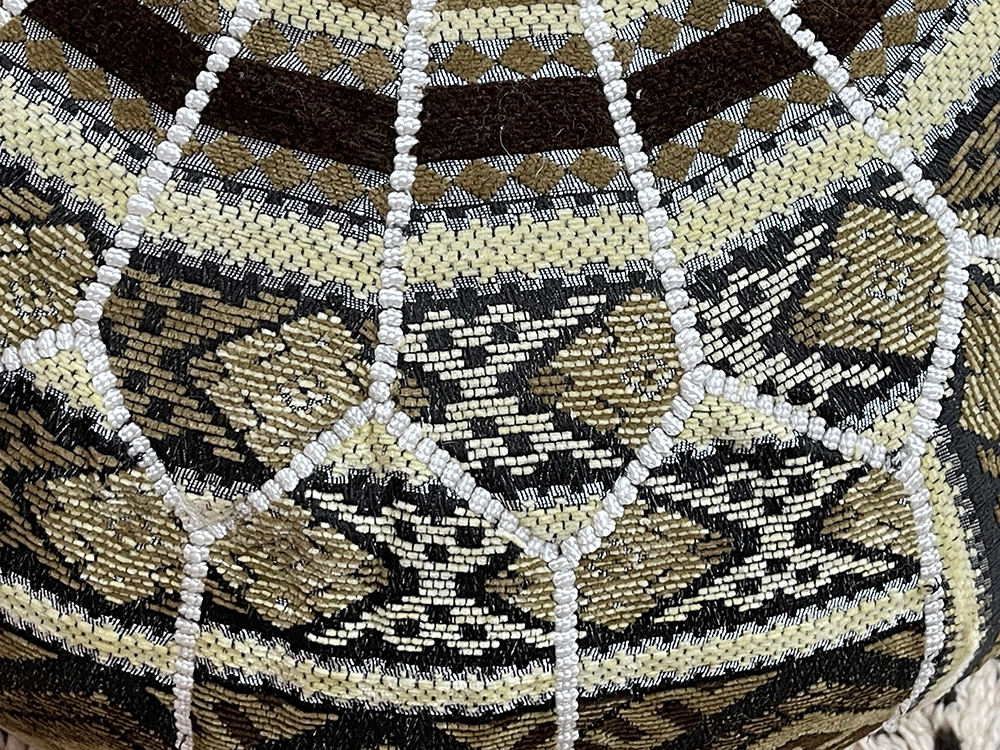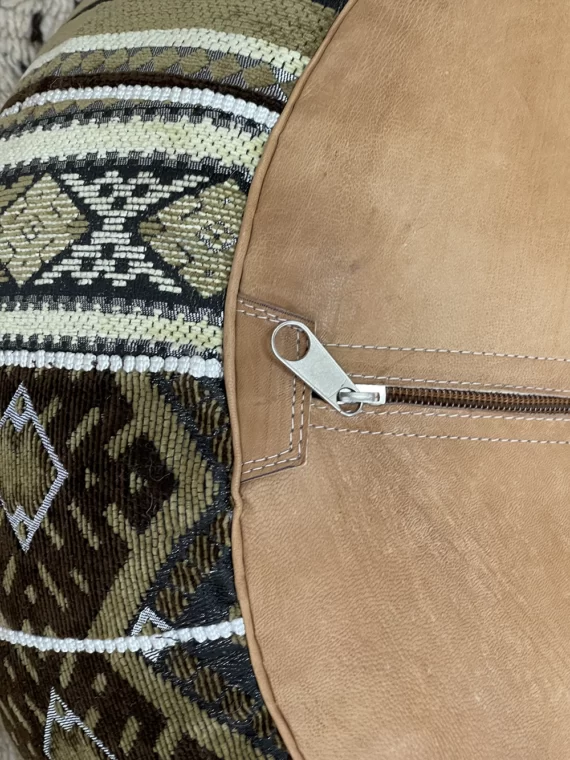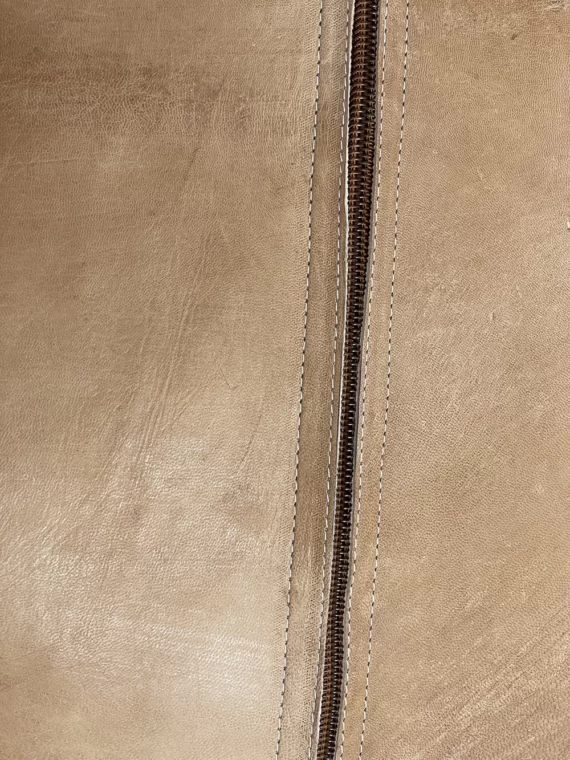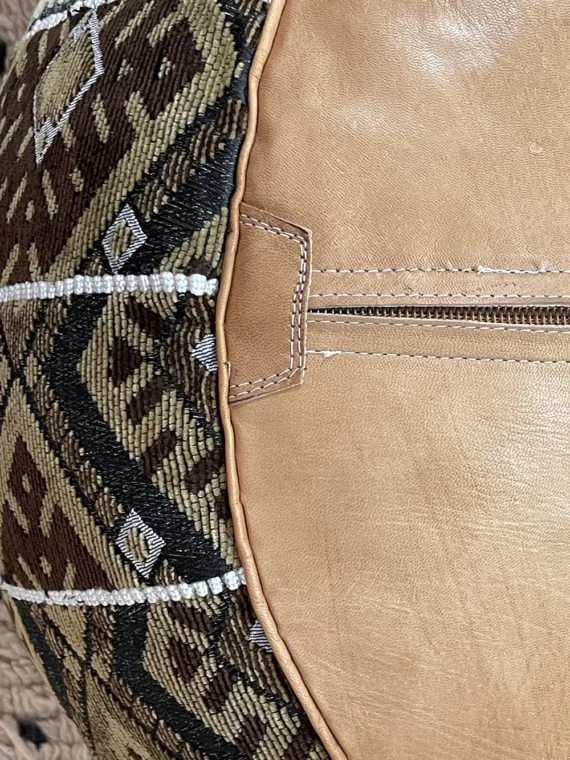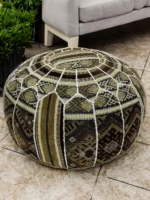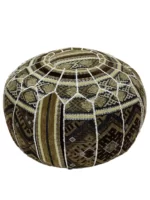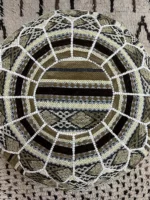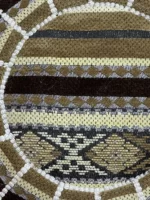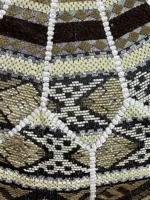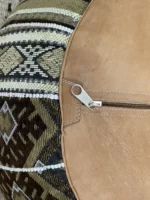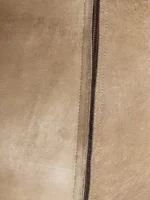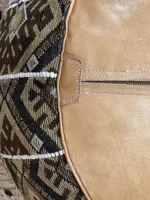 28
people are viewing this right now
Frequently Bought Together

Guaranteed safe & secure checkout
Description
Versatile and Stylish Pouf: Moroccan Charm
a beautifully crafted piece that exudes the traditional charm of Moroccan design. This pouf is handmade from pure leather and tissue, and its vibrant green color adds a pop of color to any room. With its intricate details and unique design, the "Moroccan Charm" pouf is both stylish and comfortable. Whether you're using it as an extra seat or as a decorative accent, this pouf will add a touch of sophistication and cultural richness to your living space.
✋ Made: Handmade in Morocco
🧶 Materials: 100% original leather
👃 No bad Leather Smell
📏 Size: 21″ in x 13″ in (53 x 33 cm)
🌱 Stuffing: unfilled
🆓 Free worldwide shipping
✈️ Fast delivery 2-7 Business days with FedEx
🌟Traditional Moroccan Design at its Finest
Immerse yourself in the captivating allure of Moroccan design with our "Moroccan Charm" pouf. This beautifully crafted piece brings the essence of traditional Moroccan artistry right into your home. Handmade from pure leather and tissue, this pouf showcases the expert craftsmanship that has been passed down through generations. The intricate details and exquisite patterns reflect the rich cultural heritage of Morocco.
🌟Vibrant Green Elegance
Add a burst of color and energy to your living space with our "Moroccan Charm" pouf in a vibrant green hue. The lush and lively shade makes a bold statement, elevating the ambiance of any room it graces. Whether you place it in your living room, bedroom, or even your outdoor patio, the pouf becomes a stunning focal point that sparks conversations and admiration.
🌟Versatile and Comfortable, All in One
Functionality meets comfort in the "Moroccan Charm" pouf. Use it as an extra seat for gatherings with friends and family, or prop up your feet for a relaxing moment after a long day. The pouf's soft and supportive cushioning ensures maximum comfort. Beyond its utility, it doubles as an exquisite decorative accent that showcases your refined taste and appreciation for global aesthetics.
🔍 Broad Match Keywords:
Moroccan Charm pouf
Traditional Moroccan design
Handmade leather pouf
Vibrant green accent
Comfortable seating
Cultural richness decor
Versatile home accessory
Moroccan artistry showcase
Elegant room decor
Unique patterned pouf
Shipping cost is based on weight. Just add products to your cart and use the Shipping Calculator to see the shipping price.
We want you to be 100% satisfied with your purchase. Items can be returned or exchanged within 30 days of delivery.
There are no question found.
Quick Comparison
Settings
moroccan pouf - Charm

remove

moroccan pouf - Mirage

remove

moroccan pouf - Marrakech Medley

remove

moroccan pouf - Henna Hides

remove

moroccan pouf - Pale Pink

remove

moroccan pouf - Misty Gray

remove

Image
SKU
P46
P29
P22
P9
P11
P7
Rating
Price
Stock
Description

✋ Made: Handmade in Morocco
👜 Materials:  Pure leather and Dain
👃 No bad Leather Smell
🌱 Stuffing: unfilled
🆓 Free worldwide shipping
✈️ Fast delivery 2-7 day with FedEx

✋ Made: Handmade in Morocco
👜 Materials:  Pure leather and Dain
👃 No bad Leather Smell
🌱 Stuffing: unfilled
🆓 Free worldwide shipping
✈️ Fast delivery 2-7 day with FedEx

✋ Made: Handmade in Morocco
👜 Materials:  Pure leather and Dain
👃 No bad Leather Smell
🌱 Stuffing: unfilled
🆓 Free worldwide shipping
✈️ Fast delivery 2-7 day with FedEx

✋ Made: Handmade in Morocco
👜 Materials:  Pure leather and Dain
👃 No bad Leather Smell
🌱 Stuffing: unfilled
🆓 Free worldwide shipping
✈️ Fast delivery 2-7 day with FedEx

✋ Made: Handmade in Morocco
👜 Materials:  Pure leather and Dain
👃 No bad Leather Smell
🌱 Stuffing: unfilled
🆓 Free worldwide shipping
✈️ Fast delivery 2-7 day with FedEx

✋ Made: Handmade in Morocco
👜 Materials:  Pure leather and Dain
👃 No bad Leather Smell
🌱 Stuffing: unfilled
🆓 Free worldwide shipping
✈️ Fast delivery 2-7 day with FedEx

Weight
Dimensions
53 × 33 cm
53 × 33 cm
53 × 33 cm
53 × 33 × 33 cm
53 × 33 × 33 cm
53 × 33 × 33 cm
Additional information

| | |
| --- | --- |
| Dimensions | 53 × 33 cm |
| Color | Beige |

| | |
| --- | --- |
| Dimensions | 53 × 33 cm |
| Color | Beige |

| | |
| --- | --- |
| Dimensions | 53 × 33 cm |
| Color | Beige, Red |

| | |
| --- | --- |
| Dimensions | 53 × 33 × 33 cm |
| Color | dark brown, Black |

| | |
| --- | --- |
| Dimensions | 53 × 33 × 33 cm |
| Color | Pink |

| | |
| --- | --- |
| Dimensions | 53 × 33 × 33 cm |
| Color | Gray |

Add to cart